debra burton
​legal document assistant
Formerly dba all write document preparation Services, inc.
i am not an ATTORNEY AND DO NOT GIVE LEGAL ADVICE
Registered and Bonded! #0009, Riverside County, CA
951-674-3000
NEED HELP WITH estate planning? YOU DON'T HAVE TO DO IT ALONE !
Save hundreds or even thousands over the higher cost of attorneys fees with the help of a
Legal Document Assistant.
​A LEGAL AND AFFORDABLE SELF-HELP ALTERNATIVE!​
You may be one of the thousands of people who simply cannot afford an attorney
and have no choice but to do it yourself.
The services of a Legal Document Assistant, formerly known as a paralegal, for your document preparation needs, are a legal and affordable alternative to the higher cost of attorneys fees.
Trust your document preparation needs to an experienced and caring professional!

What our Customers Say
"It is such a pleasure to know that you not only listen to your clients but go that extra mile in helping with their best interest at hand." Susan P. Read More...
Doing It Yourself does not mean you have to do it alone!
FREE INFORMATIONAL BROCHURES AVAILABLE

call today to begin your affordable
​estate planning!
1996-2021
hours of operation: mon-thurs 8:00 a.m. to 3:00 p.m.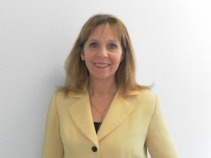 ---
EFFECTIVE OCTOBER 1, 2020 WE WILL BE
WORKING FROM HOME.
​WHAT THIS MEANS TO OUR CUSTOMERS IS YOU WILL NOW BE ABLE TO CONDUCT YOUR ESTATE PLANNING FROM THE COMFORT AND SAFETY OF YOUR OWN HOME.
REST ASSURED, I WILL CONTINUE TO PROVIDE YOU WITH THE SAME EXCELLENT, PROFESSIONAL AND AFFORDABLE SERVICE THAT I HAVE PROVIDED
TO OUR CUSTOMERS FOR MORE THAN 25 YEARS.
ALTHOUGH I WILL BE WORKING FROM HOME AND NOT MEETING WITH MY CUSTOMERS IN PERSON, MY SERVICE WILL NOT BE "CONTACT FREE." INDEED, I WILL BE IN CONTACT WITH MY CUSTOMERS BY COMMUNICATING WITH YOU THROUGH EMAIL AND PHONE. I WILL DO EVERYTHING IN MY POWER TO HELP YOU MEET YOUR ESTATE PLANNING GOALS AS EFFICIENTLY AS POSSIBLE. WHATEVER QUESTIONS OR CONCERNS YOU MAY HAVE WILL BE
​ADDRESSED BY PHONE and/or EMAIL AS OFTEN
​AS NEEDED TO DELIVER SATISFACTION TO MY CUSTOMERS.
FROM THE VERY BEGINNING TO THE VERY END, I WILL BE IN CONTACT WITH YOU EVERY STEP OF THE WAY. QUESTIONS? I WILL BE JUST A PHONE CALL OR EMAIL AWAY AND I WILL DO MY VERY BEST TO RESPOND RAPIDLY IF YOU HAVE TO LEAVE A MESSAGE.
THANK YOU TO ALL OF MY MANY LOYAL CUSTOMERS WHO HAVE BEEN THE FOUNDATION OF MY SUCCESS! WITH YOUR CONTINUED SUPPORT I WILL CONTINUE TO PROVIDE EXCELLENT ESTATE PLANNING TYPING SERVICES YOU DESERVE AT AN AFFORDABLE PRICE.

​FYI: WITH THIS TRANSITION TO WORKING FROM HOME I WILL NO LONGER BE PROVIDING FAMILY LAW, PROBATE, OR CONSERVATORSHIP SERVICES. MY SERVICES WILL BE STRICTLY ESTATE PLANNING RELATED, SUCH AS LIVING TRUSTS, WILLS, POWER OF ATTORNEYS,
HEALTH CARE DIRECTIVES, AFFIDAVITS OF DEATH AND DEEDS.


SERVING TEMECULA, MURRIETA, WILDOMAR, LAKE ELSINORE, CORONA, SUN CITY, MENIFEE, HEMET AND ALL OF RIVERSIDE COUNTY, THE INLAND EMPIRE AND ALL OF CALIFORNIA.
​
​
As a qualified Legal Document Assistant you can be assured that I will legally provide you with superior service. If you want excellent, affordable service from a caring professional then trust your document preparation to Debra Burton.
Your satisfaction is your right and my goal!
Contact us by phone: 951-674-3000 or e-mail: allwritedoc@gmail.com or fax: 951-905-1367

We are not attorneys and do not give legal advice
LIKE us on Facebook:



Also, on Google+:



power of Attorney Canyon Lake, Power of Attorney Perris, Power of Attorney

Riverside County, Power of Attorney Inland Empire, Power of Attorney, Living

Will Lake Elsinore, Living Will Wildomar, Living Will Sun City, Living Will Menifee, Living Will Corona, Living Will Murrieta, Living Will Temecula, Living Will Canyon Lake, Living Will Perris, Living Will Riverside County, Living Will Inland Empire, Living Will, Medical Directive Lake Elsinore,

Medical Directive Wildomar, Medical Directive Sun City, Medical Directive Menifee,

Medical Directive Corona, Medical Directive Murrieta, Medical Directive Temecula,

Medical Directive Canyon Lake, Medical Directive Perris, Medical Directive Riverside County,

Medical Directive Inland Empire, Medical Directive, Advanced Health Care Directive Lake Elsinore,

Advanced Health Care Directive Wildomar, Advanced Health Care Directive Sun City, Advanced Health Care Directive Menifee, Advanced Health Care Directive Corona, Advanced Health Care Directive Murrieta, Advanced Health Care Directive Temecula, Advanced Health Care Directive Canyon Lake, Advanced Health Care Directive Perris, Advanced Health Care Directive

Riverside County, Advanced Health Care Directive Inland Empire, Advanced Health

Care Directive, Grant Deed, Quitclaim Deed, Deed, Interspousal Deed, Deed Lake Elsinore, Deed Wildomar, Deed Sun City, Deed Menifee, Deed Corona, Deed

Divorce, Divorce Lake Elsinore, divorce Wildomar, divorce Sun City, divorce Menifee, divorce Corona, divorce Murrieta, divorce Temecula, divorce Canyon Lake, divorce Perris, divorce Riverside County, divorce Inland Empire, Divorce assistance Lake Elsinore, divorce assistance Wildomar, divorce
assistance Sun City, divorce assistance Menifee, divorce assistance Corona,
divorce assistance Murrieta, divorce assistance Temecula, divorce assistance Canyon Lake,
divorce assistance Perris, divorce assistance Riverside County,
divorce assistance Inland Empire, Child custody Lake Elsinore, Child custody Wildomar,
Child custody Sun City, Child custody Menifee, Child custody Corona,
Child custody Murrieta, Child custody Temecula, Child custody Canyon Lake, Child custody Perris, Child custody Riverside County, Child custody Inland Empire,
Child custody, Child support Lake Elsinore, Child support Wildomar, Child support Sun City,
Child support Menifee, Child support Corona, Child support Murrieta, Child support Temecula,
Child support Canyon Lake, Child support Perris, Child support Riverside County,
Child support Inland Empire, Child support, Paralegal Lake Elsinore, paralegal Wildomar,
paralegal Sun City, paralegal Menifee, paralegal Corona, paralegal Murrieta, paralegal Temecula,
paralegal Canyon Lake, paralegal Perris, paralegal Riverside County, paralegal Inland Empire, Paralegal, Legal Document Assistant, Legal Document Assistant Riverside County,
Living Trust Lake Elsinore, Living Trust Wildomar, Living Trust Sun City, Living Trust Menifee,
Living Trust Corona, Living Trust Murrieta, Living Trust Temecula, Living Trust Canyon Lake,
Living Trust Perris, Living Trust Riverside County, Living Trust Inland Empire, Living Trust, Wills,
Will, Will Preparation Lake Elsinore, Will Preparation Wildomar, Will Preparation Sun City,
Will Preparation Menifee, Will Preparation Corona, Will Preparation Murrieta,
Will Preparation Temecula, Will Preparation Canyon Lake, Will Preparation Perris,
Will Preparation Riverside County, Will Preparation Inland Empire, Will Preparation,
Power of Attorney Lake Elsinore, Power of Attorney Wildomar, Power of Attorney Sun City,
Power of Attorney Menifee, Power of Attorney Corona, Power of Attorney Murrieta,
Power of Attorney Temecula,