ALL WRITE DOCUMENT PREP, INC.
Over 17 years of Customer Satisfaction!
1996-2013

NEED HELP WITH LEGAL FORMS? YOU DON'T HAVE TO DO IT ALONE !
Save hundreds or even thousands over the higher cost of attorneys fees with the assistance of a
Legal Document Assistant.
All Write Document Prep, Inc. serving Murrieta, Corona and surrounding areas is here to help you with all of your legal document needs. With over 16 years experience and thousands of satisfied customers, we have the knowledge, experience and expertise needed to help you prepare your legal documents. We are here to assist those individuals who cannot afford the high cost of attorney fees, or merely want to gain and keep control of their own legal matters.
Whether you want to set up a living trust to avoid probate, or merely want a will written to ensure the future of your loved ones, All Write Document Prep, Inc. can help. We can legally type your documents and we will provide superior service while saving you hundreds of dollars over the higher cost of attorney fees. Perhaps you are dealing with the difficulty of divorce or child custody and visitation issues. We will help you through the process of filling out your forms, assuring you they will be typed in the proper legal format. We also have the ability to help you with your deeds to transfer real estate, and assist you with the preparation of probate forms and conservatorship.
Some of the services we provide here at All Write Document Prep, Inc. include probate documents, living trust documents, wills, name changes, Power of Attorney for both financial and medical situations, parental relationship petitions and step-parent adoption paperwork. We understand how difficult and overwhelming it can be to fill out these types of legal forms on your own, but doing it yourself does not mean you have to do it alone. Our legal document assistant, (formerly called paralegal) is a registered and bonded professional that understands the laws and procedures surrounding these documents.
All Write Document Prep, Inc. is an affordable alternative to hiring a lawyer. Our cost is far below that of expensive attorney fees, and yet we are able to prepare the same legally binding documents. While we cannot give you legal advice, we can assist you with the typing of your legal forms enabling you to successfully navigate the court system and relieve the stress of handling legal issues on your own. Our services will give you peace of mind.
We will type all of the necessary legal documentation you will need to prepare for your court hearings, divorce, child custody battles and name changes. We make sure that you have what you need when it comes to estate planning, including living trusts, wills, financial power of attorney, health care directives, as well as probate procedures and conservatorship. We will also expertly prepare your real estate deeds, including Grant Deed, Quit Claim Deed and Interspousal Deed.
Call us today to find out how we can help you in the Murrieta, Corona and surrounding areas.
Trust your document preparation needs to an experienced and caring professional!
What our Customers Say
"It is such a pleasure to know that you not only listen to your clients but go that extra mile in helping with their best interest at hand." Susan P. Read More...
Doing It Yourself does not mean you have to do it alone!
FREE INFORMATIONAL BROCHURES AVAILABLE
NOTARY SERVICE AVAILABLE
---
LIST OF SERVICES

I can help you with the typing of your forms for family law matters such as
divorce, legal separation, child support or child custody and visitation.
May be you need to divide retirement benefits awarded to you and need a
QDRO
. I can assist you with the typing of
estate planning
documents such as your
living trust, will, financial power of attorney or health care directive
. If you have a developmentally disabled child I can assist you with a
conservatorship
. Maybe probate issues are getting you down. I can assist you with
probate
matters for estates worth more than$150,000. If you have a small estate I can assist you with small estate transfers such as
Affidavits
to transfer real property held in joint tenancy or in a living trust, or small estate probate court procedures. I also prepare various types of
deeds
such as Grant Deeds, Quit Claim Deeds and Interspousal Transfer Deeds.
Whatever your document preparation needs are, I can help you navigate the often overwhelming court or legal process, by delivering to you exceptional document preparation services. At All Write Document Prep you will get the best for less!
As a
qualified
Legal Document Assistant you can be assured that I will
legally
provide you with superior service. If you want excellent, affordable service from a caring professional then trust your document preparation to All Write Document Prep.
Your satisfaction is your right and my goal!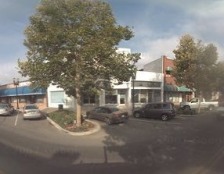 LOCATED IN DOWNTOWN HISTORIC LAKE ELSINORE
SERVING TEMECULA, MURRIETA, WILDOMAR, CORONA, SUN CITY, MENIFEE, HEMET AND ALL OF RIVERSIDE COUNTY & THE INLAND EMPIRE. CENTRALLY LOCATED IN LAKE ELSINORE, CA AND FREEWAY CLOSE TO ALL!

---
Contact us by phone 951-674-3000 or e-mail dburton@divorceandlivingtrusts.com

fax 951-674-3008
Mailing Address: 113 So. Main St., Lake Elsinore, CA 92530
We are not attorneys and do not give legal advice