Phone: 951-674-3000
Fax: 951-905-1367
E-mail: dburton@divorceandlivingtrusts.com

Hours of operation Mon-Fri
9:00 to 5:00 and Friday 9:00 to Noon
DIVORCE - LEGAL SEPARATION
DOING IT YOURSELF DOES NOT MEAN YOU HAVE TO DO IT ALONE
LET US HELP YOU AND SAVE THOUSANDS!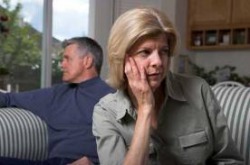 In California divorce is known as dissolution of marriage. If you find yourself in the unfortunate position of needing to file for divorce, or responding to a divorce, our staff can help you with the preparation of the necessary paperwork and save you thousands of dollars over the higher cost of attorney's fees. We specialize in uncontested divorces. If you and your spouse want to settle matters quickly and with as little emotional distress as possible, you have probably made certain agreements to that end. Divorce creates tremendous stress on both parties and children involved.
You may have decided that a legal separation is more suitable for your situation. Whether you are contemplating divorce or legal separation, you will still experience the same stress and confusion. The same paperwork needs to be prepared and the same court process completed.By utilizing the services of a professional to prepare your paperwork you can avoid the extra stress that develops from submitting incomplete or improperly completed forms to the court. Our caring staff can help you with the process and provide you with free informational brochures and resources to help you help yourself. For a flat affordable fee we offer complete uncontested divorce or legal separation packages, beginning with the Petition through the final Judgment. Call for your appt. today!

---
CHILD SUPPORT - CHILD CUSTODY AND VISITATION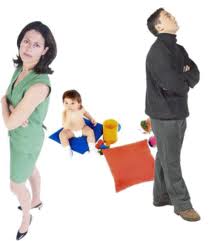 In our society today it is common for families to be broken by divorce or the break-up of a relationship leaving children without the benefit of both the mother and the father in the home. Whether you have children from a marital relationship that is ending, or were never married to the other parent, there will be times that the issues of child support and custody and visitation will need to be established and/or modified. Custody and support are often emotionally charged issues and assistance with the court paperwork can diminish the stress involved. Whether you are dealing with these issues because of divorce, or you are needing to establish paternity of a child in order to get child support and are planning to file a Petition to Establish Parental Relationship, we can provide you with affordable assistance from a caring professional.

---
Paternity

In California a Paternity action is known as a Petition to Establish Parental Relationship. If you are the parent of a child but were never married to the other parent and are in need of child support, and/or you want to establish custody and visitation rights then I can assist you with the necessary paperwork. Oftentimes parents of a child born outside of marriage make verbal agreements regarding support, custody and visitation and later one of the parents fails to keep the agreement. At other times the father of the child simply walks away from a relationship with the child and from his financial obligations. On the other hand the mother may refuse to let the father see his child. For this reason it is important to get court ordered support and custody and visitation rights established by the court as soon after the child is born as possible. Having a legal enforceable order will enable the custodial parent to receive the support that is due her, and the non-custodial parent to have the relationship he is entitled to and the child needs. In addition, a court order regarding these issues will avoid the difficulties encountered when verbal agreements breakdown and cooperation is no longer possible. By doing it yourself with the assistance of a professional document preparer I can assure you that you will be able to navigate the court process and reduce the stress of this very emotionally charged matter.
---
QUALIFIED DOMESTIC RELATIONS ORDER (QDRO)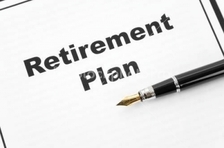 If you are seeking assistance with the preparation of a QDRO you know you are entitled to a community interest in your spouse's retirement plan. If you have been told you need a Qualified Domestic Relations Order (QDRO) to acquire the benefits your were awarded in your divorce, and need assistance with the typing of the QDRO, you will find affordable, professional assistance from All Write Document Prep. We can help you with the typing of the QDRO as well as the Joinder when required. You will find our fees very competitive and affordable. Get the best for less!

---
The information provided on this website is not intended to be legal advice. The preceding is provided for informational purposes only.
Divorce, Divorce Lake Elsinore, divorce Wildomar, divorce Sun City, divorce Menifee, divorce Corona, divorce Murrieta, divorce Temecula, divorce Canyon Lake, divorce Perris, divorce Riverside County, divorce Inland Empire, Divorce assistance Lake Elsinore, divorce assistance Wildomar, divorce assistance
Sun City, divorce assistance Menifee, divorce assistance Corona, divorce assistance Murrieta, divorce assistance Temecula, divorce assistance
Canyon Lake, divorce assistance Perris, divorce assistance Riverside County, divorce assistance Inland Empire, Child custody Lake Elsinore, Child custody Wildomar, Child custody Sun City, Child custody Menifee, Child custody Corona, Child custody Murrieta, Child custody Temecula, Child custody Canyon
Lake, Child custody Perris, Child custody Riverside County, Child custody Inland Empire, Child custody, Child support Lake Elsinore, Child support
Wildomar, Child support Sun City, Child support Menifee, Child support Corona, Child support Murrieta, Child support Temecula, Child support Canyon Lake, Child support Perris, Child support Riverside County, Child support Inland Empire, Child support,